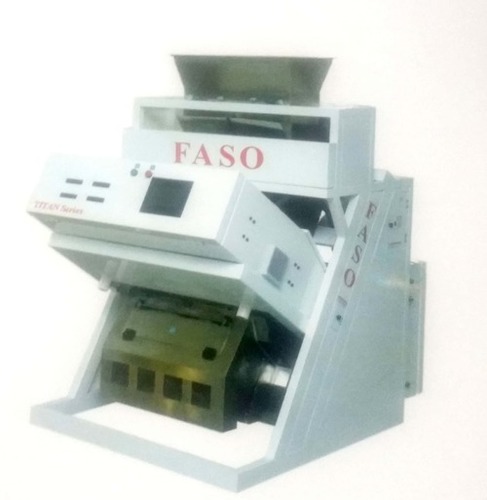 Plastic Color Sorter Machine
Product Code : TITAN Series
Product Description
Pugos Technologies is one of the leading manufacturer & exporter of Sorting Industry in coimbatore.Our Plastic color sorter machine is processing purity with perfection.we are the camera experts who revolutionized the sorting industry and forced the Indian sorting industry to upgrade to real camera from sensors.We believe in innovation and bringing the right technology in to our sorting machines to engineers brilliant products.
"We Don't just make machines. We bring life in to machines"
Key Achievements
Our Plastic Color Sorter Machine is to remove dark colors to be separated which our team addressed exceptionally well with our high end camera and out of the box software algorithms. We have a 100% satisfied customer base with a dedicated service network working round the clock.We are also proud of our exceptional output quality and high output.

Contact Us
1/135, B.S. Nagar, Near RVS Kumaran Kottam,Trichy Main Road, Sulur, Coimbatore, Tamil Nadu, 641402, India
Phone :91-422-2680500